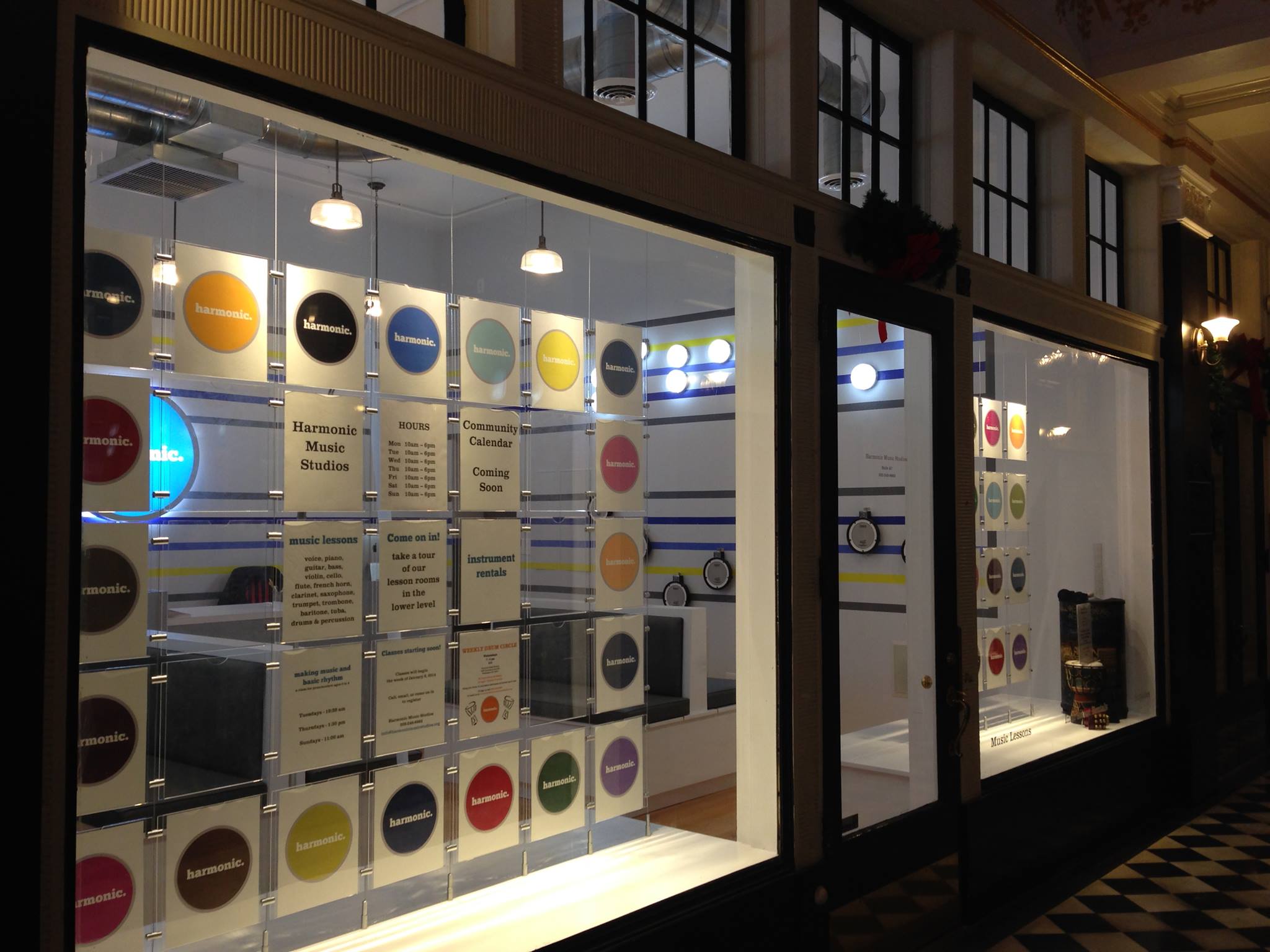 Harmonic is located in the historic Chevy Chase Arcade in downtown Chevy Chase at 5520 Connecticut Avenue NW in Washington DC.
Our space is a great place to convene with friends, buy or rent equipment, take lessons, practice, attend performances, and make connections. But it's also just a great place to hang if your friend, partner, or little one is taking lessons.
For our players, we provide lessons for all ages on all musical instruments, including voice. We have ten soundproof practice rooms for lessons that are also available for private rental. For the big and loud kind of performance, we have a 450 square foot soundproof studio for drum and percussion lessons, master classes, clinics, group classes, toddler classes, rock band, chamber ensembles, performances, and recitals.